Why Housecalls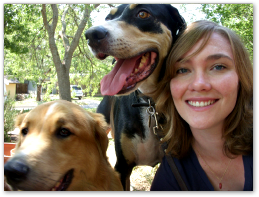 Busy professionals, parents, seniors, and owners of multi-animal households can all benefit from having a mobile veterinarian visit your pets in your home. Most pets are far more comfortable in their own home than in a veterinary hospital and so can be more tolerant of examinations and minor treatments performed in their home. Pets that suffer from motion sickness also make ideal candidates for housecall veterinary care.
Housecalls make good sense for very young and very old patients that have insufficient immunity. There is much less risk of being exposed to infectious agents that may be lurking around veterinary hospital waiting rooms.
With a housecall, you have much more contact time with Dr. May Parsons than you would have with a veterinarian in a traditional hospital setting, making the examination and consultation a great value. Additionally there is much less time wasted in rounding up the pets into the car, driving to and from and waiting for your appointment. It can be much easier for multi pet households to get the veterinary care needed as it can be done all in one visit, without the stress on you or your pets of having to take them all to the vet office at once.
Patients that do NOT make good housecall patients are those that are aggressive towards strangers in their home. Aggressive pets should be taken to a full service veterinary hospital that has more staff and equipment that would allow for safer sedation and handling of aggressive patients.